Course Accreditation, Policies and Procedures
Important Notice
Barnett reserves the right to change the instructors and timing of our courses. Efforts will be made to notify participants in either event. Barnett will not be responsible for any costs incurred as a result of a cancellation, instructor, or date and time change of any course.
Course Policies
Course Cancellation Policy
Your notice of cancellation must be received in writing by email to Barnett's Customer Service Department at customer.service@barnettinternational.com prior to the start of the course. Note that Barnett does not refund your registration fee.
Prior to 10 business days before the course: You will receive an Event Pass. This Event Pass may be applied toward a future Barnett course of equal value within twelve (12) months of issue date. The original Event Pass must be surrendered at the time you register for a future course. (This can be done by email only.) Event Passes are not transferable to any other type of program, such as conferences or product orders.
Within 10 business days before course: No Event Pass will be issued.
Course Substitution Policy
If you are unable to attend a program, you may provide a substitute person (for the same program on the same date only). Your notice of substitution must be received in writing by email to Barnett's Customer Service Department at customer.service@barnettinternational.com prior to the start of the course.
Force Majeure
The performance of this Agreement by either party is subject to Force Majeure, government authority, severe weather, disaster, strikes, civil disorders, or other emergencies, or causes beyond reasonable control of the parties hereto, any of which make it illegal or impossible to provide the services for your course. It is agreed that this Agreement may be terminated for any one or more of such reasons by written notice from one party to the other without liability.
Discounts (Core Curriculum Courses Only)
Team Discounts: We provide discounts for multiple enrollments from the same company in the same program. Registrations must be received at the same time.
10% discount for two participants
15% discount for three or more participants
Team Discounts CANNOT be combined with any other offer.
Accreditation
Program participants will receive continuing education units (CEUs) as indicated on each course description page for full participation (full attendance and completion of the pre- and post-test, and evaluation form). Barnett must receive all completed documentation within 30 days of program completion or CEUs will not be issued. Barnett International will issue a receipt of completion for earned CEUs within three weeks of program completion.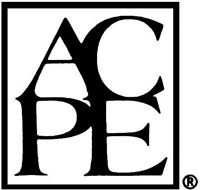 Barnett International is accredited by the Accreditation Council for Pharmacy Education as a provider of continuing pharmacy education.
Enrollment
Course registration is usually limited to 30 people due to the interactive nature of our programs. Please submit your registration well in advance to secure a seat. Full payment must accompany registration.
Special Requirements
If you have any special requirements, please contact Barnett International at +1 781.972.5400 or toll-free in the U.S. at 800.856.2556.