Barnett International offers a wide range of On-Demand Training Courses designed to meet your training needs within your busy schedule. Take a course at your own pace while completing immersive core competency learning modules, pre-testing, and post testing. On-Demand courses are also ideal for bringing your entire team up to speed on a particular topic area, allowing more familiar team members to test-out and continue with their day-to-day requirements.
Course Customization
All of Barnett's On-Demand eLearning courses can be customized to meet your specific needs, such as SOP integration, logo inclusion, etc.

Course Licensing
All of Barnett's On-Demand eLearning courses can be licensed and integrated into your Learning Management System.

For more details contact Barnett today!
Good Clinical Practice for Study Coordinators
Course #: OLGCPS17
OnDemandeLearning
$199.00
Too Busy To Attend A Course?
This scenario-based eLearning course is designed specifically for the Clinical Research Study Coordinators. Based on real-life issues encountered by investigative site teams, this highly focused 7-module training is designed to ensure comprehensive understanding of the key componenets of ICH GCP (including E6 R2). The structure includes two assessment and completion options, depending on experience level. Upon successful completion, a certificate is provided.

Course Learning Objectives
Upon completion of this scenario-based course, participants will be able to:
Describe investigator responsibilities in the context of study protocol oversight and GCP compliance
Recognize critical elements of human subject protection
Discuss the requirements for investigational product management and maintenance of adequate and accurate records for research trials
Recognize key requirements for patient safety management and regulatory reporting
Discuss mandatory critical interactions with Institutional Review Boards (IRBs) or Ethics Committees (ECs)
Key Features Include:
Comprehensive ICH GCP E6 R2 converage as well as top findings from FDA and EMA
Focus on practical application of GCP principles and application-based activities
Glossary of terms, bookmarking tool, ongoing scenario-based "knowledge checks" and post-course exam
Includes a Barnett certificate of training
Applicable for global clinical research professionals
Group Pricing Structure:
1-10 Users $199 per user
11-20 Users $179 per user
21-30 Users $169 per user
31-40 Users $159 per user
41+ Users $149 per user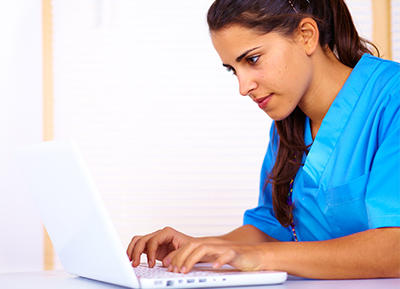 This ICH E6 GCP Investigator Site Training meets the Minimum Criteria for ICH GCP Investigator Site Personnel Training identified by TransCelerate BioPharma as necessary to enable mutual recognition of GCP training among trial sponsors.